Perfect for any gathering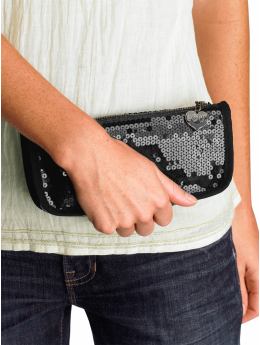 Since the holidays are upon us that means a ton of party invites are also just around the corner.
While out and about roaming during the shopping season I found this cute
Sequin Clutch
at the Gap ($16.50).
I like it because it's very roomy and I can fit all my neccessities in it plus the heart shape zipper charm.
It adds just a little touch of charm to any outfit casual or formal.
Labels: handbag/clutch